Who Says Making Money Online has to be Difficult?
Here's The Real Truth: It Doesn't!
Making money online. It's what many people just like yourself want to achieve…but very few actually succeed at doing.

WHY?

Because taking the typical routes like blogging, building software, creating online products, offering online services and more can simply be way TOO complicated and time consuming!

Let's face it…making money online involves WAY too many moving parts. You have to know how to setup a website. You have to know how to design it. You have to have something like a service or product you can sell.

Oh yeah…then you have to know how to actually market what you sell to the right online audience who may want to purchase from you.
To Put it Simply, it can take a LOT of hard work and a LOT of luck to be Successful Online
But does making money online really have to be this difficult?

The honest answer is NO, it doesn't.
Can YOU Spare 60 Seconds - 2 Minutes?...
LOOK…
-- Passive Income from somebody else's work | No setup needed --
YOU CAN NOW MAKE $100s a Week selling high demand services... which you never have to touch… Start accepting sales in 2 minutes
It doesn't matter if you've already tried your hand at blogging, building your own online store, or any other online money making method… And No, It doesn't matter if you failed either.

We're here to tell you that it doesn't have to be difficult. In fact, we're about to prove it to you...
100 - 400% Profit Per Order – Set up: Under 2 Minutes… PayPal-Ready... See a Profit: In 24 hours or less!…
Step 1
Drop the App onto your Server (Drag & Drop)
Step 2
Click to: Brand, Add Logo & PayPal
Step 3
Portal takes orders - Pre-configured Team do the work.
Step 4
You profit from this Evergreen In-demand service... while others do the work for you.
Anyone Can do it…
$894.64 In 18 Days..
It takes just minutes to set Vidbiz up... and then others do all the work for you...
It's Not Rocket Science…
It really comes down to these 3 critical components....
PRODUCT/SERVICE
THE PLATFORM
MARKETING
BUT...
Introducing
Complete 'Done For You' Business App Vidbiz is the first Complete Video Services Portal App to open up this unique high demand opportunity…
We've capitalised on 1 huge evergreen market and automated the whole thing…
100% 'Newbie Friendly'
A Complete Pre-configured business online and making you money in minutes...
And the best part is... You Don't do Any of The Work!
Introducing:
Video Store Builder
Your Fully Configured Vidbiz Store
No Setup | PayPal Ready | Start Accepting Sales in 2 Minutes
Can you see the potential?
Setup Your Entire PayPal Ready Online Business…In 2 Minutes Or Less!
All you have to do is purchase the VidBiz software, install it (takes only 60 seconds or so), and then WITH ONE SIMPLE CLICK your own high-converting business will be created!

Everything is done for you, plus you can even customize your own store with even more services, your own branding and logo and more!

In fact, the whole of your Vidbiz store can be customized with just a few simple clicks! No technical skill required!
Take a look at your Stunning New Vidbiz Online Portal...
How Much can YOU Make?
Let's be realistic… Lets assume you are just starting out...

You deploy the Vidbiz App to build your store... follow our traffic formula, and get your fist order tomorrow 'it'll only take minutes'…
Now let's also assume that you have a $15 mark-up/profit on your services and you sell an average 2 video services per day… That's an extra $210 per week...

Remember… the whole system equates to little more than uploading a simple little App that builds you a complete pre-configured Video Store... it takes around 5 minutes and costs you nothing.

When the orders come in... sombody else does all the work & You Profit

How many could you sell today?... think about it
Can you spare 15 minutes to make an extra $840?
Receive Your First Profit – This Time Tomorrow…
What if you could see your first profit roll into your account by this time tomorrow & then they just continue to flood into your account, day in day out… how good would that feel?

$100's a Week In extra income without a product, list, or any of that other time consuming and expensive stuff... You don't even do the actual work.

And today you have the chance to do it too, to actually start making money instead of just dreaming about it. And you can be up and running in minutes.

Are you ready to do something really easy, evergreen and profitable?
It's SIMPLE...
Get your own Vidbiz business online & in profit FAST... 5 Simple Steps
Sounds Awesome – But I bet it's going to be expensive, right?
Well, it's a lot less than you might think. If you were to create this type of on-demand storefront for yourself, with little or even no experience, it could take you months to figure out, and costs could exceed $1500 or more…easy.

But with Vidbiz, everything is done for you including the entire, high-converting website design, the products and suppliers, and more! Even your payment gateway is taken care of and integrated for you, all you do is add your PayPal email...PLUS all the training you need is included too!

This literally is an "Internet Video Business In a Box"…complete from A to Z!

You'll sell an EVERGREEN SERVICE that all kinds of people and businesses will always want! Plus... demand for the video services you'll be providing is growing by the day! The sky is the limit as to how much you can make!

When you setup your own Vidbiz store, you'll be building a real online business. A profitable asset that can churn out profits for you day in, day out, for years to come! Vidbiz saves you time, money…as well as the typical headaches and frustrations that come with learning and setting up your own online business.

VidBiz also makes setting up your online business EASY, FAST & RELIABLE!
So... How much does it Cost?
So what's your investment going to cost you to get Vidbiz today so you can setup your own profitable online store right away?... Right now you can lock in either package for a massively discounted one time cost (See below)
Take advantage of our Launch period 'Special Offer' below... Right NOW
Single Site
8 Video Services Pre-Installed
4 SEO Services Pre-Installed
4 Social Media Services Pre-Installed
Single site license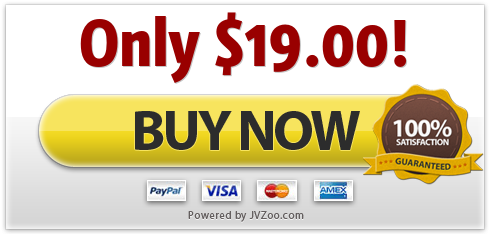 "YES! I Want To Purchase VidBiz Today For The Limited Time 'One Time' Price So I Can Build My Own Profitable Business Online!"
© Copyright 2016 - www.getvidbiz.com - All Rights Reserved